Today we're gonna make some cinnamon roll bread. This is a Mrs. Grill Top Experience recipe and she's gonna show us how it's done. Now, she didn't want to be on camera but that didn't stop her from doing the voice-over so here she is.
Ingredients and first steps
I have
1 and 3/4 cups of lukewarm water, 3 tablespoons of sugar, 1 tablespoon of vanilla, 1 and 1/2 teaspoons of salt, and a quarter cup of melted butter.
So we'll start by adding the water the sugar and the yeast to our mixing bowl. Next, we're gonna add in 
4 cups of all-purpose flour
, the salt, and the melted butter. We're going to turn on the mixer to the lowest setting just until everything is incorporated and then we'll turn the speed up another notch and let it go for 2 or 3 minutes. So it looks like our dough is still pretty sticky, what do you think we should do? In case the dough is still too sticky, you can add a quarter cup of flour at a time, and after it is kneaded for 8 to 10 minutes, it should look like this. It's supposed to be a pretty soft dough but not stick to the sides of the bowl. So what are you doing now? Straight out of the bowl the surface of the dough is still really sticky. By folding it and rolling it over on itself like this it smoothes the surface and makes shaping it into a ball easier. Once the dough is shaped into a ball, we can place it in a greased bowl.
Doubled in volume
Cover it and let it rise for one to two hours or until it's doubled in volume. Once the dough has doubled in size lightly flour the countertop and dump out your dough. Stretch the dough into about at 12 by 20 inch rectangle. Why couldn't you just use a rolling pin? It's soft enough that you don't need to roll it. It will help the filling stick to the dough if you lightly spray the dough with water. Since we are not spreading butter on the dough. Mix 1/3 cup brown sugar and 1 tablespoon cinnamon in a small bowl, then sprinkle evenly over the dough, leaving an inch uncovered along the short edges. Gently roll up the dough starting at one short edge. Now things are really starting to come together.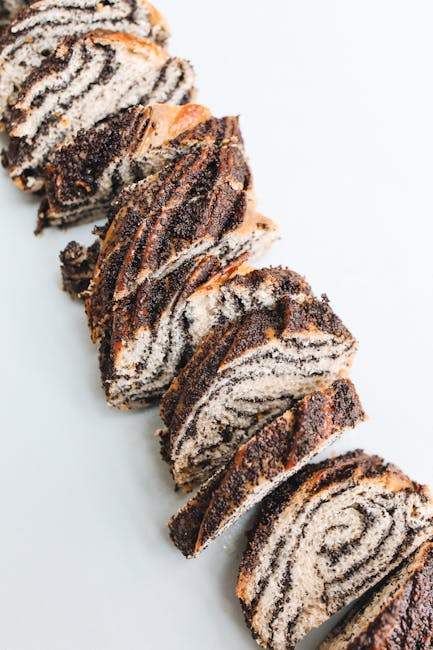 Once you've reached the end, pinch the roll together and seal it. Grease a loaf pan 9 by 5 inches with softened butter. Then cut your roll into 1 inch slices and place them in the pan by staggering them like this. This will give the appearance of a braid without the effort of braiding. I really thought you braided it the first time you made this!
Bread Machine Alternative
It's a really neat trick. Now if you're lucky you'll have a few left over for cinnamon rolls after you're done cover the loaf with a damp towel or a box and let it rise for about 45 minutes. Cinnamon roll bread has risen for about half an hour and is about an inch above the top of the loaf pan, which means it's perfect. It's time to put it out into the oven in this case this is a grilling channel I'm gonna show you how to do it on your gas grill, just in case you wanted to but it works just fine if you do it inside as well. We're shooting for 350 degrees about 45 or 50 minutes and we're gonna check out halfway through this upcoming delicious cinnamon roll bread...you could easily incorporate the recipe inside a Bread Machine. Check out our
suggestions here
Just to make sure it's not browning too much and if it is, cover it with foil. Let me show you how we set up the grill. So one of the first things that you need is a cooling rack. There's a lot of heat in these grates and so if you keep it up off of the grates just a little bit it keeps it from burning. I have the two side burners on with the middle burner completely off that keeps it from burning on the bottom. If you only had a two burner grill what you could do is you could have this one on in this one off and then you'll have to rotate it halfway through to keep the one side from burning.
Half way through
So we're about halfway through the baking process and it's looking a little bit darker than we'd like. So I'm gonna go ahead and cover a foil here so it doesn't get too brown. I'm also gonna turn the heat down just a bit. So I'd say that looks just about perfect. I'm gonna go take it inside and let it cool, but don't leave yet we're gonna make some french toast with this tomorrow. While this recipe makes good toast makes even better french toast. So use this bread with your favorite recipe and then at your favorite toppings for me That's maple syrup and whipped cream. And I like fresh berries and cream!.
Also found on YouTube